Some documents surface online a few minutes ago and there are a lot of reasons why these pictures might be going viral in the next few hours, Nollywood actress, Iyabo Ojo has been asked to pay over 18 Million Naira by the Lagos State Government.
It was revealed in the document that she has been owing taxes over the past few years and the accumulated tax she is expected to pay up in the next 7 days is 18.6 million naira and she has to pay up to avoid her facing punishment.
Iyabo Ojo has reacted to her 18 Million Naira Tax fee which she described as an outrageous fee and it's obvious that she has no choice but to pay the money to avoid her facing punishment.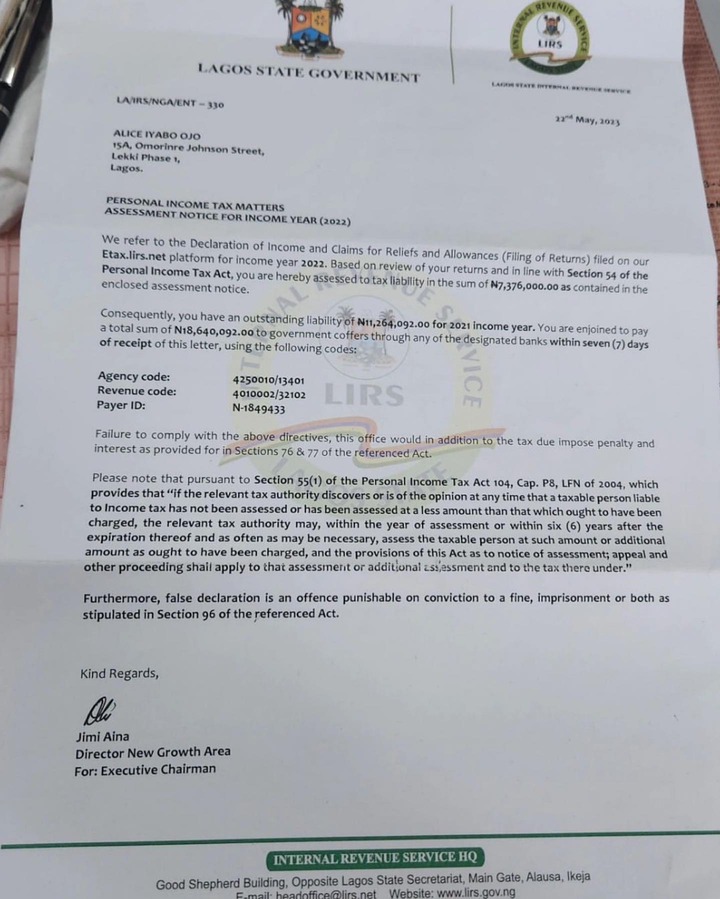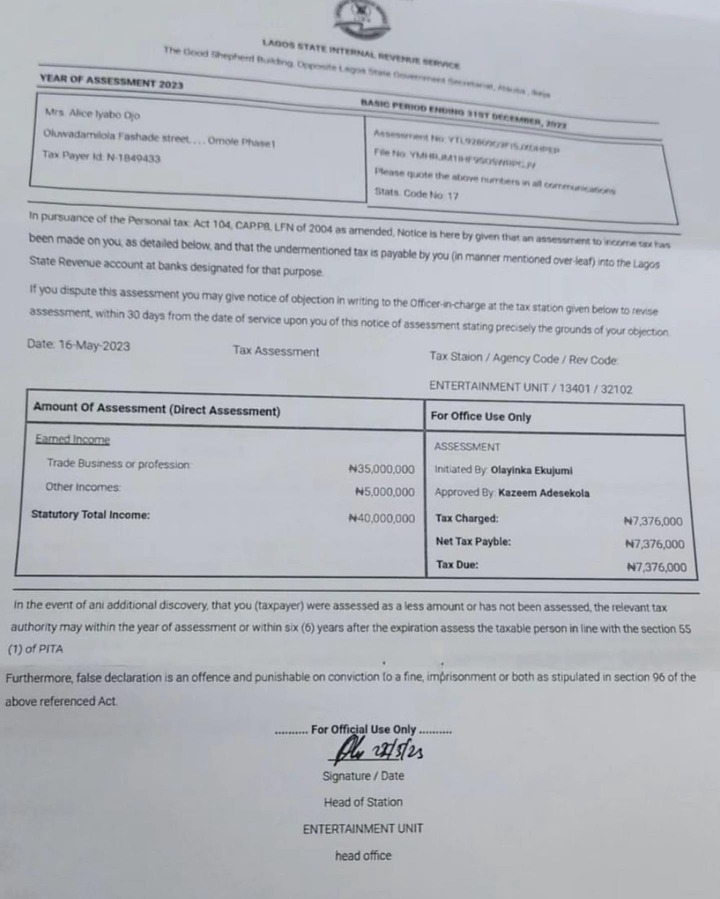 What are your thoughts about this and do you agree that there is nothing like a personal attack on Iyabo Ojo with this tax drama?