In a recent Facebook post, popular Gospel Actor and Evangelist, Mike Bamiloye, shared a message about the coming of Jesus Christ and the challenges faced by believers in maintaining their faith.
Evangelist Mike Bamiloye stated that the return of Jesus is imminent and that many distractions are diverting the attention of believers. He highlighted the spiritual battle taking place for the souls of believers, with demonic forces attempting to lead them away from following the Lord Jesus Christ. He also noted that the love for God is diminishing among many, including pastors and ministers.
Bamiloye mentioned a recent development where scientists claimed to have created an Artificial Intelligence (AI) representation of Jesus, which is being questioned about heaven and hell. He pointed out that this technology could further contribute to the wavering faith of some individuals.
He said: "The god of this world is taking over the heart of many believers now. Many are losing interest in the service of God now. Many people are hating and opposing ministers of God. Just few days ago , I saw that the Scientists have created Artificial Intelligence JESUS. They are asking him question about heaven and hell and he is answering them. He even said heaven and hell are not a physical literal places but a condition of your heart."
Evangelist Mike continued : "More and more people are falling away from faith Abut more and more people are turning to Christ Jesus. A lot of people you never knew could come To Christ are coming to Christ, while many of those who have been in Christ are getting tired of following him. The case of the First becoming Last and the last becoming first but this is season the Holy Ghost is being poured on all flesh. " Gifts and Talents are manifesting."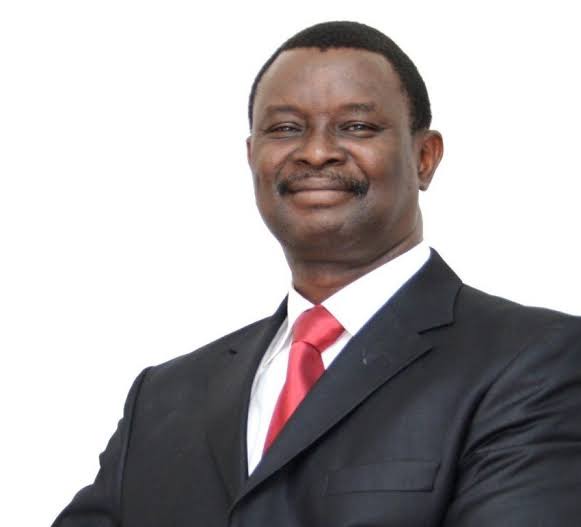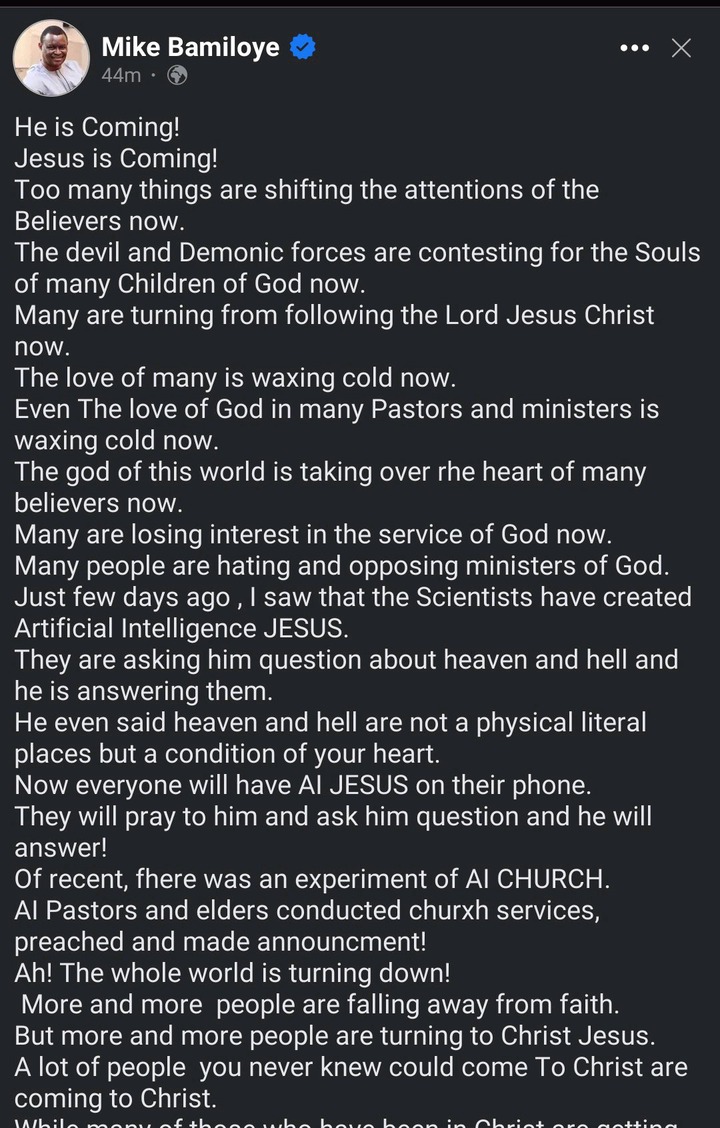 Despite these challenges, Bamiloye expressed hope that more people are turning to Christ, including unexpected individuals, while some long-time believers are growing weary. He referred to the biblical concept of the first becoming last and the last becoming first, suggesting a season of transformation. Bamiloye stressed the relevance of the current period, describing it as a time when the Spirit of the Lord is being poured out on all flesh. He acknowledged that it's a season of falling away from faith but also a season of spiritual revival.