The Force Public Relations Officer of the Nigeria Police, Muyiwa Adejobi, on Tuesday reacted to the report that a man who claimed to be a police Inspector as well as a native doctor was evicted by people in a community in Enugu State.
Adejobi said the Public Relations Officer of the state police command, Daniel Ndukwe, was yet to furnish him with details of the incident.
A man, whose Twitter handle is @efficiency4real, had written a series of tweets how the man, who identified himself as Inspector Michael Odoh of MOPOL 78, Nsukka, was evicted from Ndinwuba Village in Obeagu, Enugu State, after he was seen engaging in activities like a native doctor.
(Caption): Muyiwa Adejobi, Force PRO.
According to the man, residents of the village became curious when they saw him occupying a space in the bush by erecting a makeshift structure and doing the work of a native doctor.
He added that the residents went to the structure and saw various fetish objects and this made them to order him to leave their community.
The man posted videos of how he was evicted from the community with a warning that he should not return.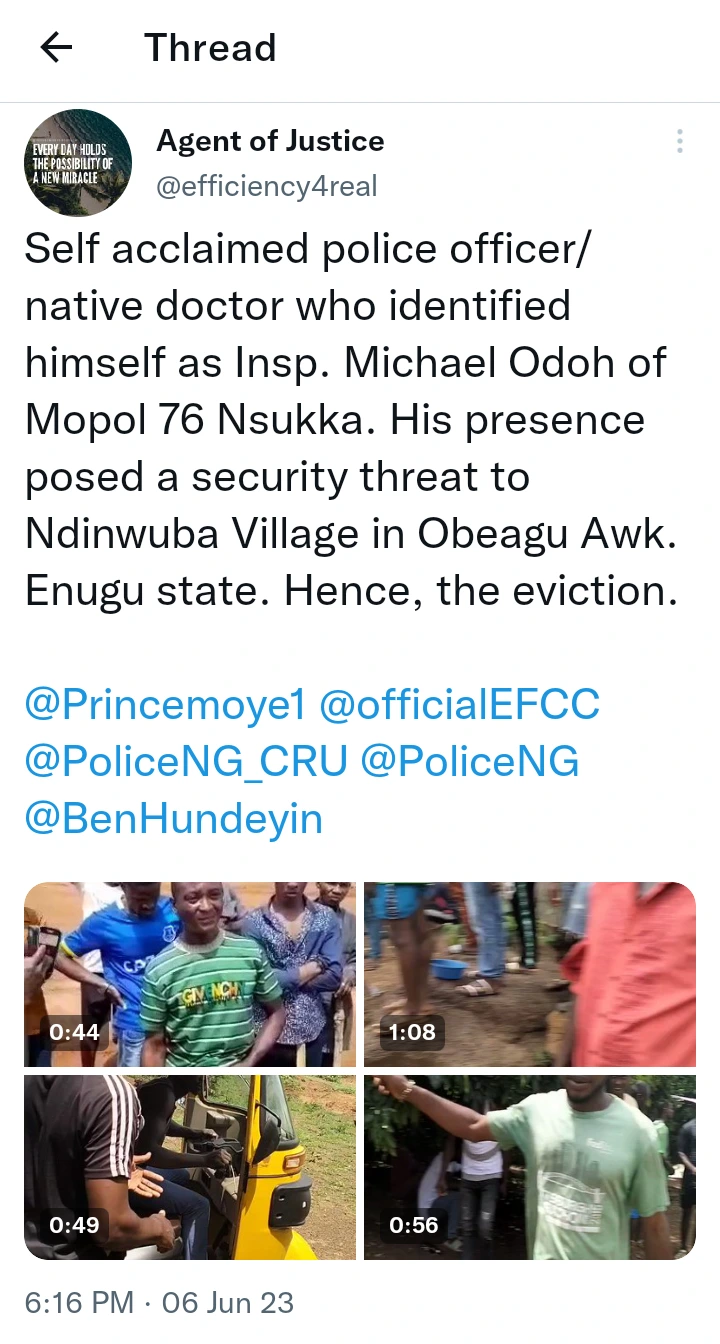 Below are screenshots of the man's tweets: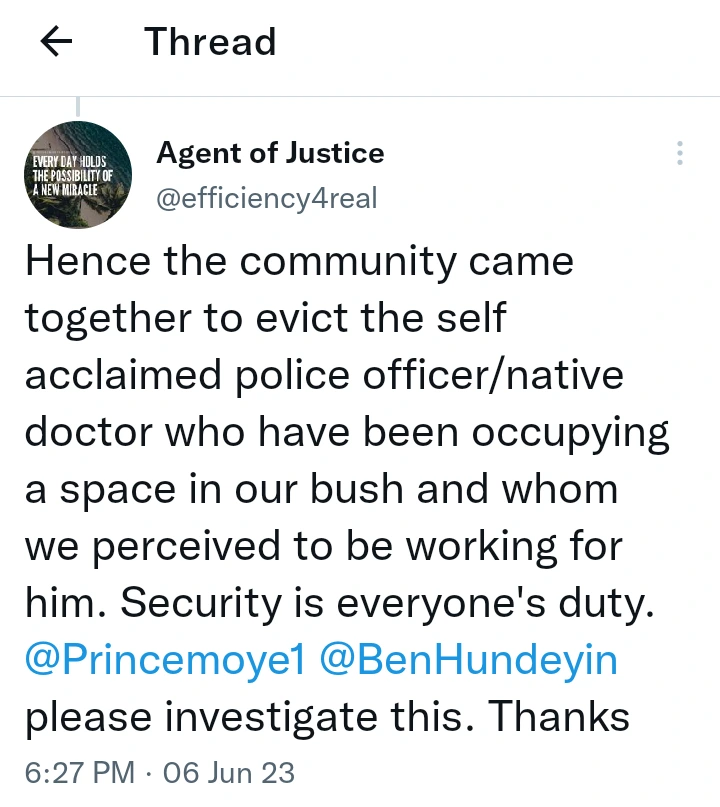 Below is also the screenshot of Adejobi's tweet on the matter: