With barely 9-days to the end of his administration, Benue State Governor, Samuel Ortom says he is delighted with the commitment of Benue Investment and Property Company Limited, BIPC for its efforts to address housing deficit through estate development.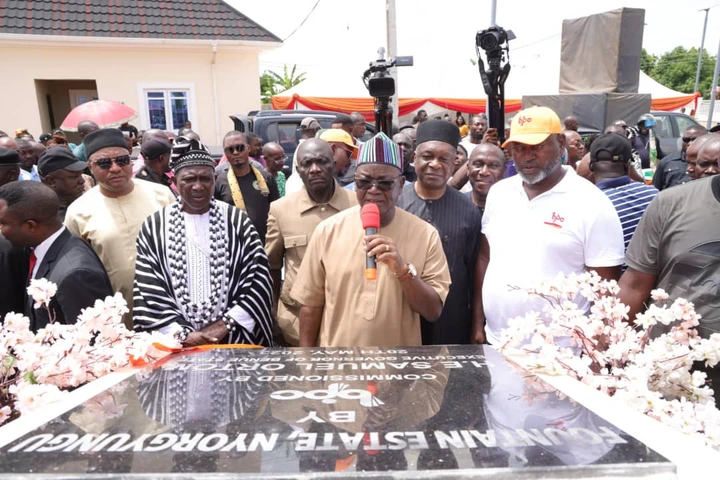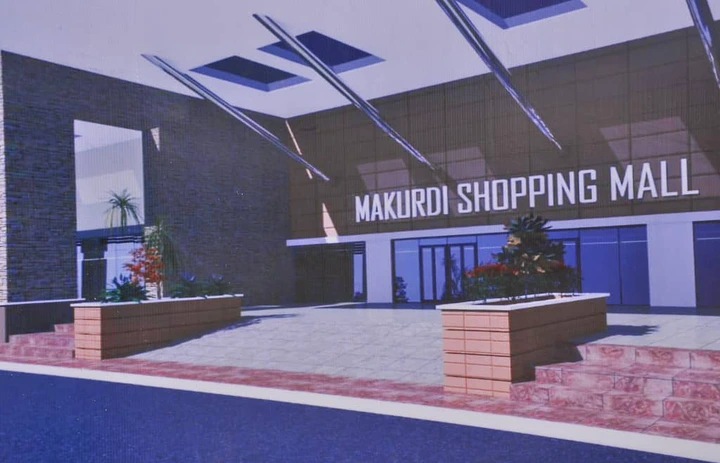 G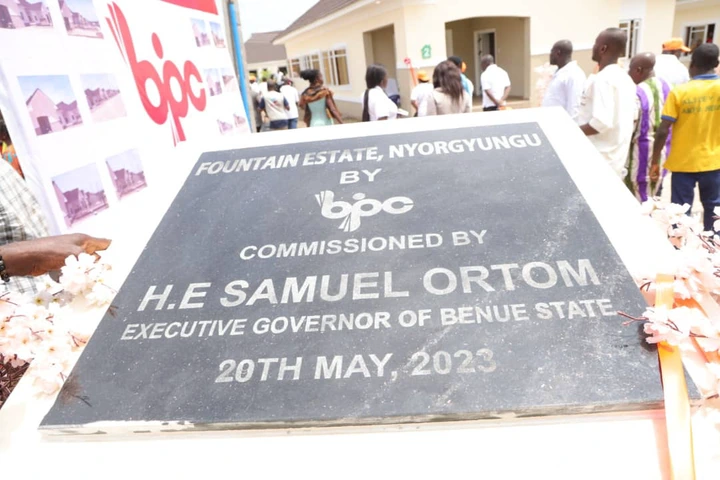 o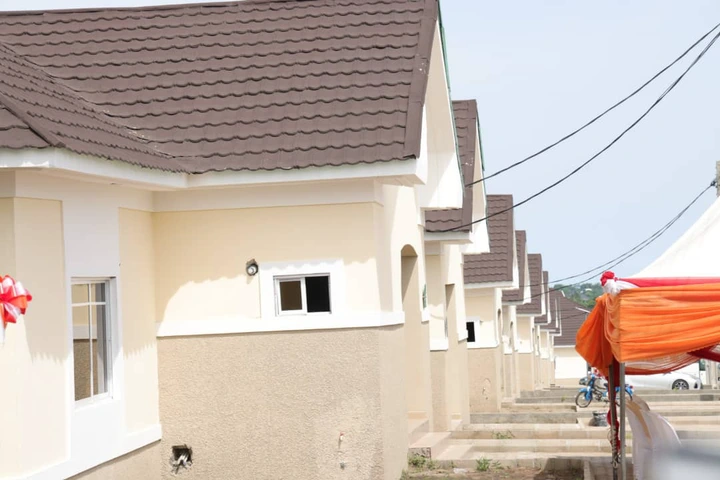 vernor Ortom spoke Saturday, May 20th, 2023 during the commissioning of Fountain Estate, Nyorgyungu in Makurdi the state capital built by BIPC, a limited liability company owned by the State Government.
In his words, "Estate development is important because the housing deficit is so high in Nigeria and in Benue State. Whatever you pay today, give one year, this building will appreciate and if you want to sell, you can make more money.
"I know that because of the housing deficit we have, more people will always need housing. I commend BIPC on this giant stride of adding value and all your proposed initiatives not just in Benue but in Abuja.
"I have a few days to leave office but the government is a continuum. Moreover,  BIPC has come to stay and I believe that the incoming government will also support you to ensure that you do more," Ortom stated.
The Governor further commended the current Board and Management of BIPC for its proactive approach to development.
According to him, "If other past Boards and Management had done even one quarter of what you are doing, we would have been very far by now. We wouldn't be commissioning one estate but many in this town," he noted.
He attributed the success of BIPC to the policy of non-interference of his administration, emphasising that "My Government has zero tolerance for interference in the management of the company.
"We don't interfere, because we have competent people and we believe that they can add value as we heard and seen, whether in the shares of the company, whether in infrastructural development," Governor Ortom added.
Managing Director /Chief Executive Officer of BIPC, Dr Alex Ter Adum explained that the project cost was about N600m without any loan equity or grant, stating that the estate comprised 30 units of 3-bedroom bungalows with 16 units fully completed and ready to be occupied while 14 units were partially completed.
He expressed appreciation to the Governor "for providing the enabling environment, direction and support for the private sector to thrive in Benue State."
Earlier, Board Chairman of BIPC, Hon. Mike Mku acknowleged the success of the Company under the Board's supervision, saying the company equities portfolio has also witnessed astronomical growth between 2019-2023, stressing that the company has witnessed equity portfolio growth from about N3.8bn to N6.6bn.
The Board Chairman explained that of the 30 housing units of the estate, a fully rendered unit will be sold at N25m and N21m for a partially completed unit, urging the "incoming government to encourage more of similar projects in order to provide much needed housing and improve the quality of urban development in Makurdi."
Governor Ortom later performed the groundbreaking ceremony for the BIPC Makurdi Shopping Mall at the site beside Guaranty Trust Bank along Makurdi- Otukpo Road.
He expressed satisfaction with the initiative, describing it as a great stride to add value to the development of the state.
Governor Ortom noted that Makurdi is a fast growing city that requires more shopping malls and invited the organised private sector to key-in, adding that the Government will always be willing to provide land for such investments.