Justina Dauda, who is also known as a virgin corp member, told the newsmen of Vanguard News that despite she wants to marry a virgin man, she can manage to marry a non-virgin man.
In a four-minute-plus video, the 20-year-old Justina stated that she is a virgin because she never slept with any man and no man can challenge her.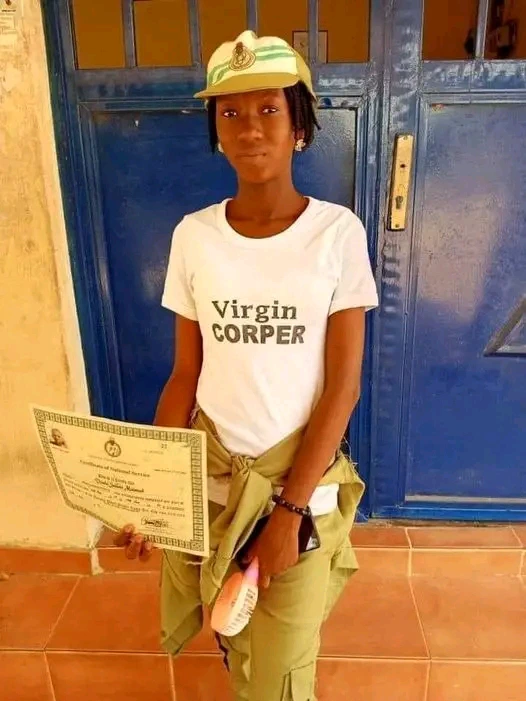 Justina said; "Despite I want to marry a virgin man, I can manage a non-virgin man. No man has ever slept with me, and no man can challenge"
"I am keeping my virginity to earn the respect of my future husband. For me, it is a very bad thing for a lady to lose her virginity at a tender age"
"My grandmother used to tell me that, as a non-virgin lady, your husband will not respect you, your mother-in-law will not respect and people will be calling you a prostitute"
Justina, a native of Taraba State, recently passed out from the National Youth Service (NYSC) Programme. She served in the Nigerian Police Academy in Wudil, Kano State.