With about 24 hours until President Muhammadu Buhari's administration ends and Asiwaju Bola Ahmed Tinubu is sworn in as the country's new president, Kenneth Okonkwo, one of Mr Peter Obi's counsel at the presidential election petition tribunal, has taken to Twitter to reveal that he had a vision before the event.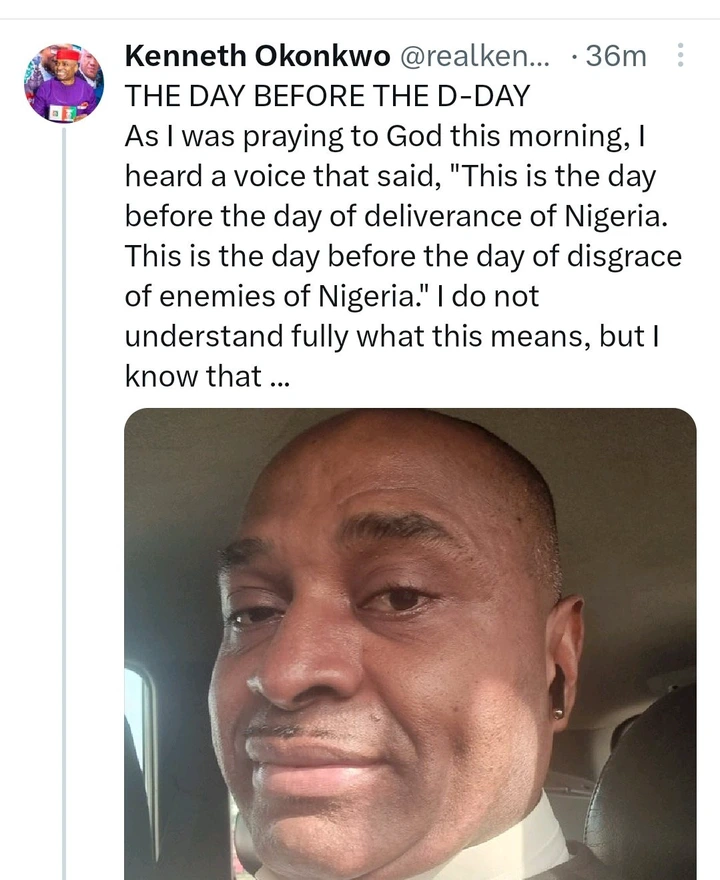 Okonkwo, a spokesperson for the Labour Party's presidential campaign council, stated that during his prayer this morning, he heard a voice declare, "Enemies of Nigeria will be disgraced."
He remarked that he had no idea what the voice meant, but he trusts God for the best.
Hear him out. "As I was praying to God this morning, I heard a voice say, "This is the day before Nigeria's liberation." This is the day before the day of disgrace for Nigeria's foes." I'm not sure what this means exactly, but I know that… we did our best, and God will do the rest. "We trust in God," he tweeted.
Dear esteemed readers in conclusion what is your take on this?