Newly surfaced photographs of Peter Obi, the Presidential candidate for the Labour Party, have sparked excitement among many Nigerians. These images were shared online by a popular social media blog called Peter Obi the rock movement. One particular photo captured Obi sitting on a chair alongside former head of state, Olusegun Obasanjo, as they posed for the camera. Within hours of being published, the photos garnered over a thousand likes and comments.
Accompanying the images was a written post by Peter Obi the rock movement, stating the occasion for the gathering. They revealed that the photographs were taken during the presentation of the book titled "Witness To Reconciliation: My Journey Towards Reconciliation In Ogoni Land" by Bishop Matthew Hassan Kukah. The event was labelled with the hashtag "#POInPH," suggesting that it took place in Port Harcourt.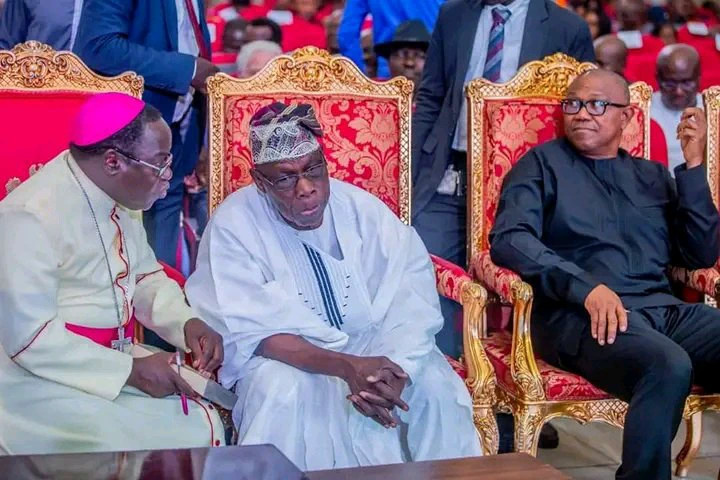 These recently shared photos have generated significant interest among Nigerians, who eagerly followed the social media updates. The presence of Peter Obi, the Labour Party's Presidential candidate, alongside renowned political figure Olusegun Obasanjo, added to the excitement surrounding the images. Additionally, the mention of Bishop Matthew Hassan Kukah's book presentation highlights an important event related to reconciliation efforts in Ogoni Land.
Screenshots From People's Reaction: