Nigerian controversial musician, Portable, also known as Zazzu took to his Instagram page to share a video of him dancing to one of his songs.
He is perhaps celebrating the birth of his last son. The musician was tagged in a post by his baby mama who announced the birth of the son today. He shared another post after that one saying that he is a sinner who will still sin again but God should forgive him.
He said, "New born Fela. Ika of Africa. Now among the father of six boys".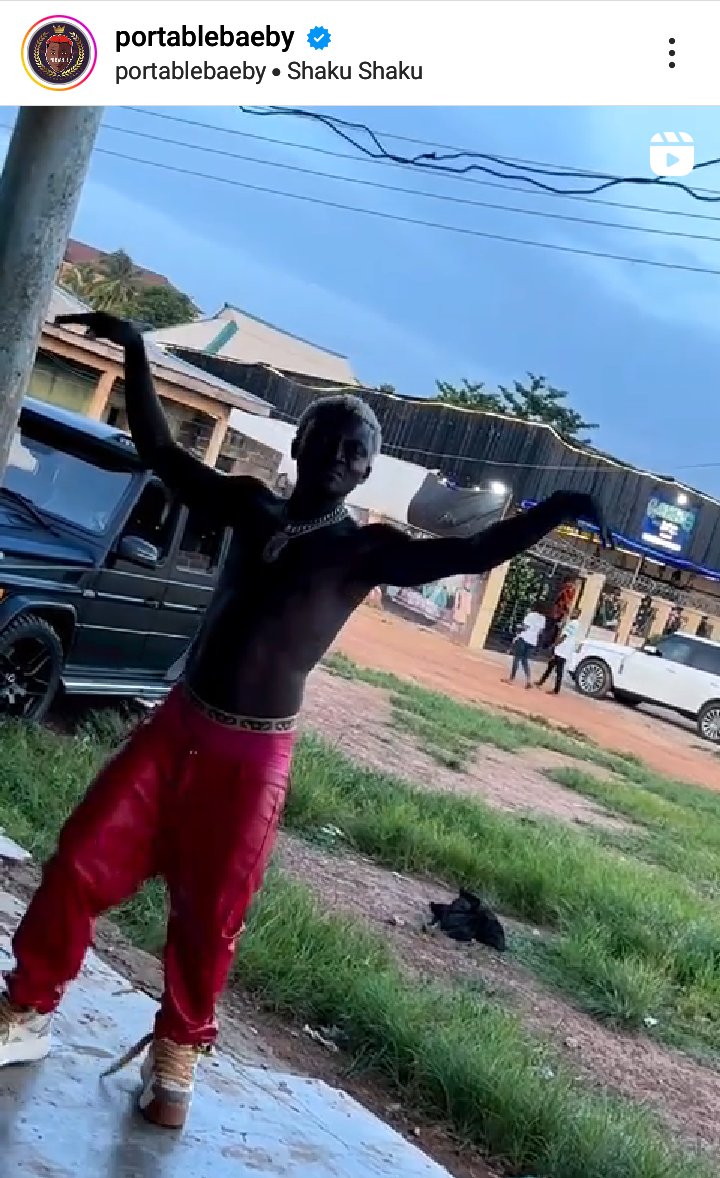 Aside from the children he has with his wife, he has other children with baby mamas. All the children together are six and they are all boys. The musician has many girlfriends which he doesn't hide. He is married but engages in relationships with other ladies and sometimes ends up getting them pregnant.
Portable came into the limelight after featuring Olamide and Poco Lee in his song titled "Zazoo Zehh". He has produced so many songs after that song. Aside from his music career, his personal life seems to be entertaining. Portable engages in issues that make him trend and make people talk about him.