Nigerian activist Charly Boy recently shared a video on social media revealing that a massive protest took place in Abuja. The demonstration was organized by supporters of Peter Obi, the presidential candidate for the Labour Party in the upcoming 2023 elections. The protest comes in the midst of the ongoing hearing of Obi's petition against President-elect Bola Ahmed Tinubu, Vice President-elect Kashim Shettima,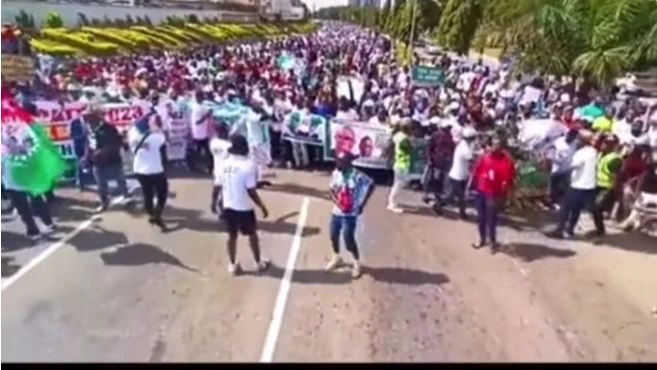 The ruling All Progressives Congress (APC) party, and the Independent National Electoral Commission (INEC) at the Presidential Election Tribunal. Charly Boy emphasized that the protest was peaceful and aimed to send a strong message to the APC and President Buhari's administration.
In the video uploaded by Charly Boy, the large crowd of Obi's followers, known as the Obidients, can be seen flooding the streets of Abuja. While expressing his support for the demonstration, Charly Boy emphasized the importance of maintaining peace and non-violence.
He also hinted that more actions would be taken in the future to challenge the APC and Buhari's government. The video and Charly Boy's post serve as a reminder of the political tensions and controversies surrounding the upcoming presidential election in Nigeria.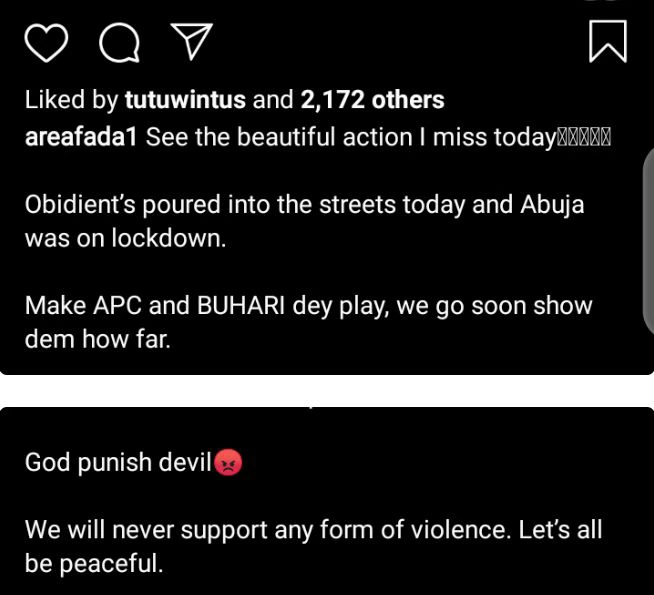 Overall, Charly Boy's social media post highlights the significant protest organized by Peter Obi's supporters in Abuja. It underscores the determination of Obi's followers to demonstrate their support and the ongoing legal battle against President-elect Bola Ahmed Tinubu and others. The post also emphasizes the need for peaceful means of expressing political discontent in Nigeria.