One of the talented and beautiful Nigerian actress is Bimbo Ademoye, and when it comes to fashion, she understands the game and knows how to play it well. In this article we shall be checking some of her outfits that can be recreated.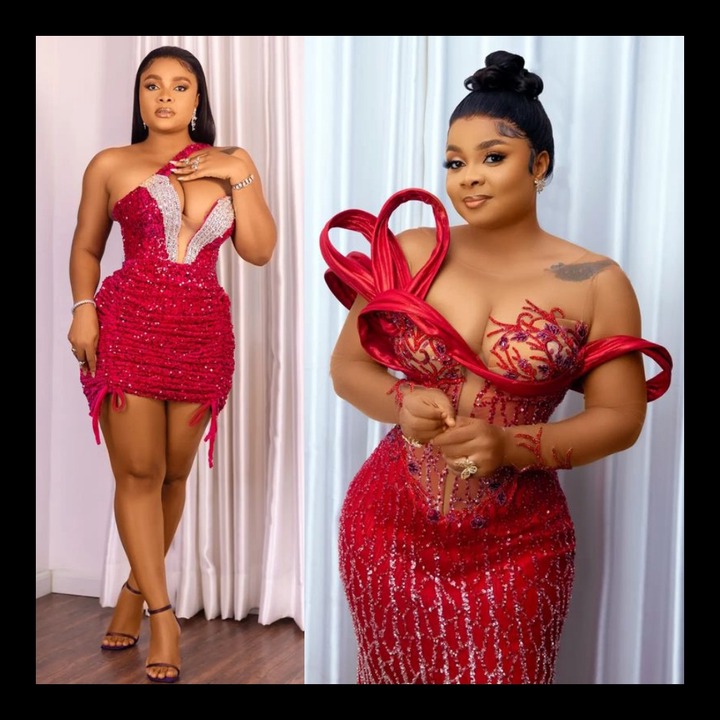 1. The traditional piece: here is a creative and fascinating outfit from Bimbo Ademoye that can be recreated. She was seen in a long off-white gown that was styled with different embroidery patterns to give it an amazing look. It is a corset styles without sleeves, but with some straps at the arm region. On those straps are cowries which gave it the complete traditional piece feeling.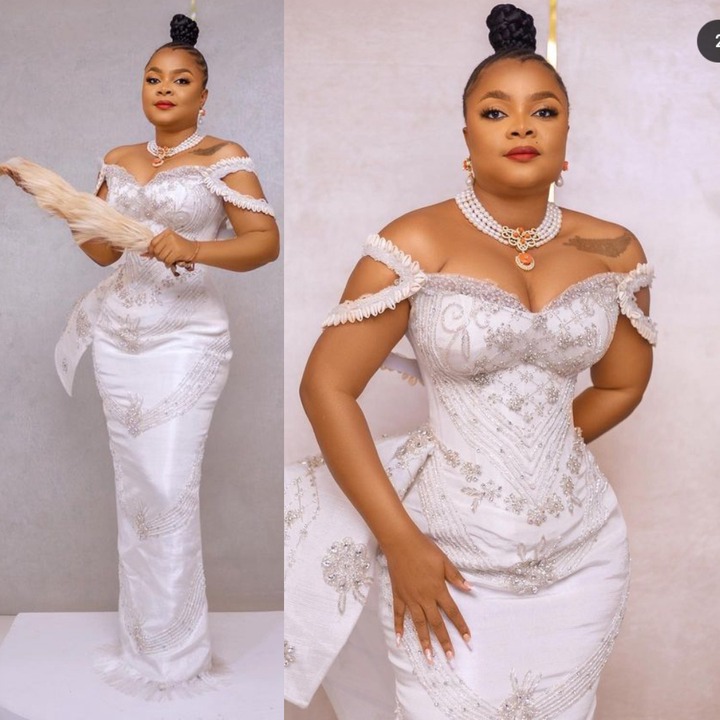 2. The fascinating outfit: this is a colorful outfit from the actress that can be awesomely recreated. It is a long no sleeve long alluring gown with corset style.
3. The classy two-piece: this is another adorable outfit inspiration that can be copied. It is a two-piece outfit with a sleeveless top worn over a long skirt with ruched style at the middle. This is a perfect color combination and something anyone can try out.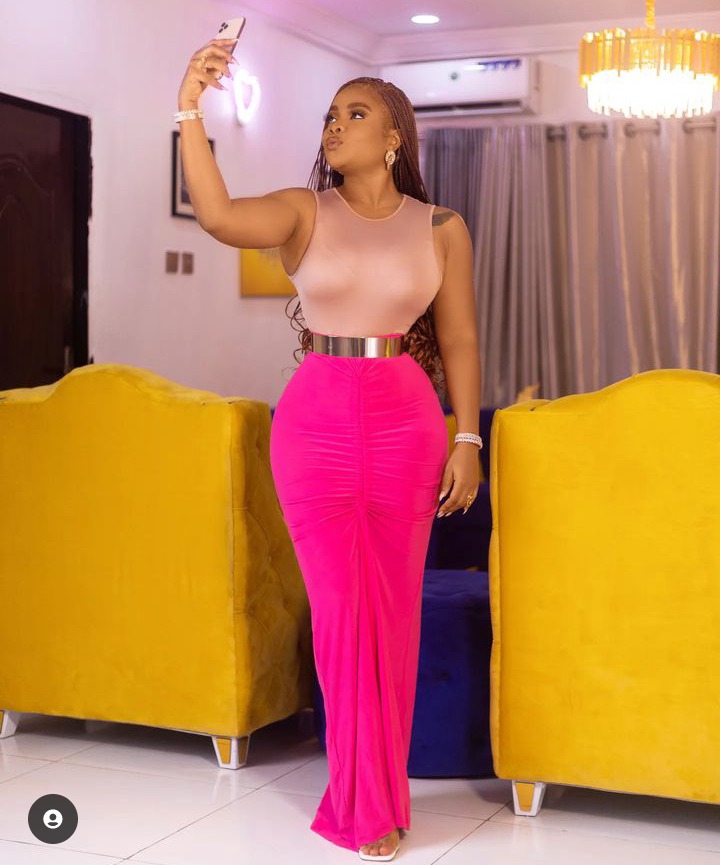 4. The classy short piece: this is an alluring red gown made from sequence material. It is a bandage style, with ruched style at the side of the of the gown. It is a simple outfit but at the same time very classy.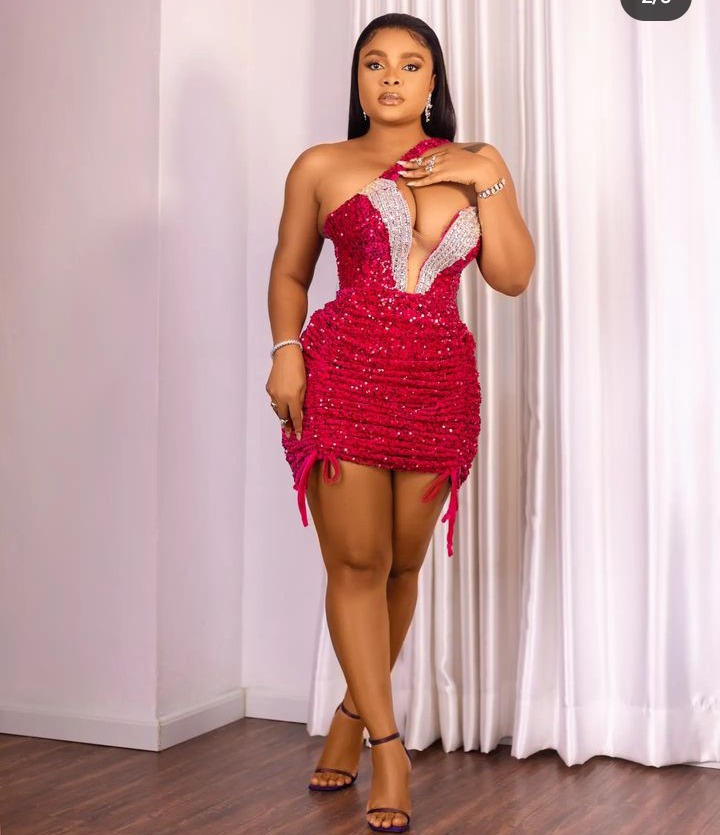 5. The perfect piece: this is a long and adorable gown made from a chocolate-colored material. The first observation is the blend of the material to the skin tone. It is a victorian corset style infused with a ruffled long skirt to form an alluring gown. A part of the chest region down to the sleeves were styled with net material, which is complementary to the gown, and has a long and deep slit at the side of the gown.