The Labour Party presidential candidate in the February 25th election, Peter Obi, has said that he has lined up 50 witnesses that will testify and provide evidence to prove that the presidential election was rigged against him.
Obi had rejected the outcome of the election which produced Bola Ahmed Tinubu of the All Progressives Congress (APC) as the President-elect, with claims that the electoral process was flawed. Obi maintained that he won the election but the process was rigged to favour Tinubu, and had said that he would prove to everyone that he won. He had filed a petition before the election tribunal to challenge Tinubu's victory.
While addressing the court through his legal team led by Professor Awa Kalu (SAN), he said that the parties agreed that 30 minutes will be given for star witnesses in the case to present their evidence-in-chief, excluding time for possible demonstration of any electronic evidence.
Obi's lawyer said that parties agreed to use 20 minutes each to cross-examine the witnesses, while another five minutes would be used for their re-examination.
In the report which was made by Vanguard, Tinubu, through his lawyer, Mr Roland Otaru (SAN), said that he would need 9 days to call 21 witnesses, excluding expert witnesses, to defend his election victory.

The report has been trailed by mixed reactions from members of the public, as some people argued if the 50 witnesses would be enough in the case, regarding the fact that voting took place in thousands of polling units across the country.
Below are some of the reactions from people: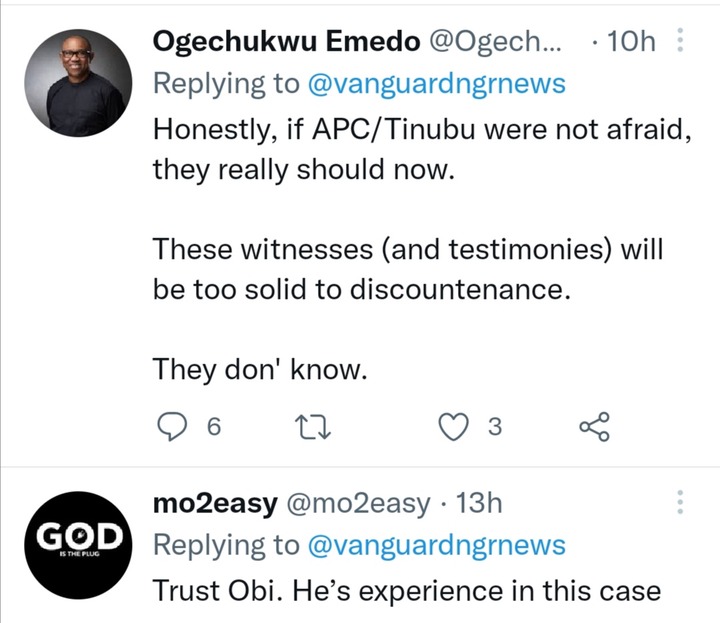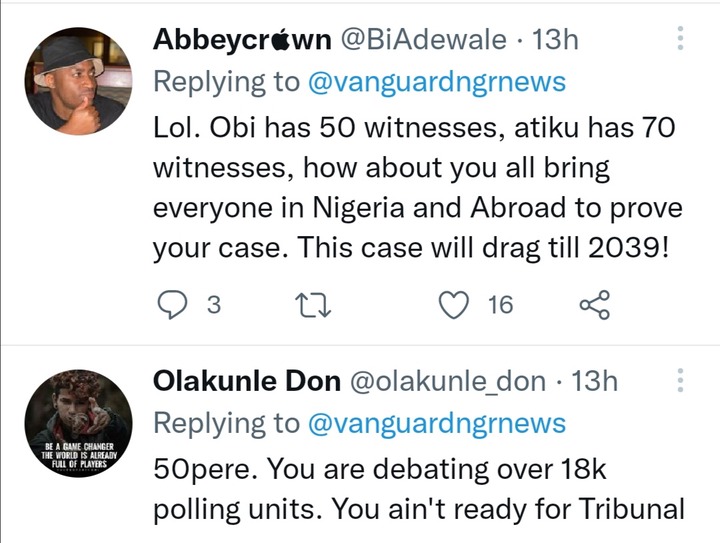 What do you have to say about this issue? Feel free to share your thoughts with us.