Aliko Dangote, the president of the Dangote Group, has begun returning part of the loans used to finance the Dangote Refinery and Petrochemicals, according to Godwin Emefiele, the governor of the Central Bank of Nigeria.
Emefiele noted that the refinery, which was initially estimated to cost about $9 billion when it started in 2013, was completed with a total of $18.5bn with funding distributed into 50% equity investment and 50% debt finance during his address at the project's commissioning on Monday in Lagos.
Emefiele stated that the CBN contributed around N125 billion to satisfy the project's local currency needs. She pointed out that domestic banks provided the majority of the funding for the commercial loan component, with foreign banks providing the remaining funds.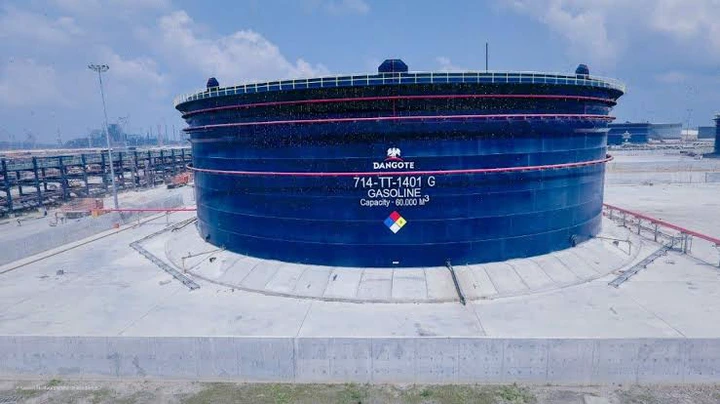 Your Excellencies, you might not be completely aware that the Dangote Group has started paying back some of the commercial loans even before this facility was put into service. The Group and its Chairman's ability to conduct business is demonstrated by this. The outstanding debt has significantly decreased from over US$9 billion to US$3 billion as a result of significant repayments, I am happy to announce to everyone today. Said Emefiele.