A fast-emerging Nigerian vocalist, Ruger, presently embarking on his Canada 2023 tour, ignited a wave of enthusiasm among the crowd when he graciously summoned five women onto the stage to engage in a dance session with him a few days ago.
Captured in a widely circulated video, the artist could be observed elegantly moving in sync with the curves of each lady, injecting the performance with a seductive vigor that propelled the fans into an ecstatic frenzy.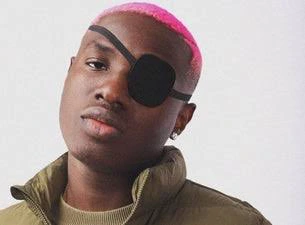 In another captivating scene from the footage, Ruger formed a close bond with a voluptuous lady wearing a short ivory skirt, embracing her closely and caressing her posterior.
The video sparked a lot of responses on various social platforms, with several admirers expressing their disapproval of the superfluous sensual dance incorporated into his live performance.
Some individuals perceived Ruger's conduct as lacking professionalism and cautioned him to restrain the style in which he engages in dance routines with his female supporters, emphasizing the potential repercussions he may face down the line.
Responding via his Instagram story, Ruger dismissed the Twitter remarks concerning his performance as an endeavor to stifle the enjoyment he shares with his female fanbase.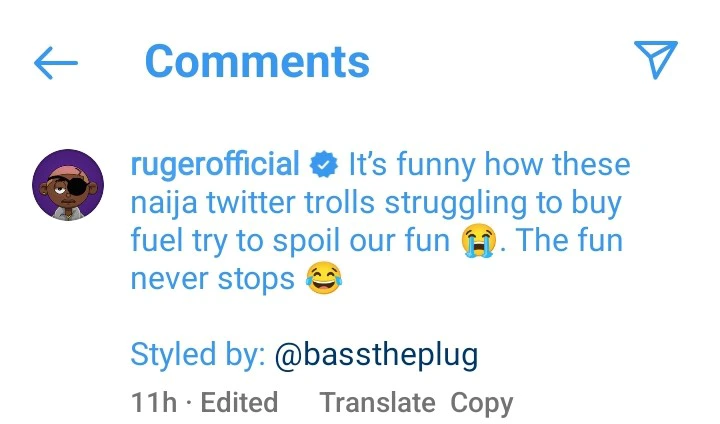 Referring to his Nigerian detractors as online harassers, he proceeded to mock their inability to afford petrol amidst the recent surge in prices due to the removal of fuel subsidy. The vocalist expressed his amusement, stating:
"It's quite amusing how these Nigerian Twitter trolls, grappling with the challenge of purchasing fuel, attempt to dampen our enjoyment. But rest assured, the merriment shall persist."