Bayo Onanuga, a newspaper chief executive and director of media and publicity for the Tinubu/Shettima Campaign, has responded to the circulating news on social media regarding a recent Supreme Court ruling. The news claims that a five-member panel of the Supreme Court has declared that the People's Democratic Party (PDP) did not have the right to bring forth the lawsuit.
Onanuga took to his official Twitter account to release a statement, stating that "The Supreme Court dismisses PDP's suit seeking to disqualify President-Elect Bola Ahmed Tinubu and Vice President-Elect Kashim Shettima over Shettima's alleged double nomination." He further added that with this ruling, the highest court has eliminated the final obstacle for the inauguration of Bola Tinubu and Shettima, which is scheduled to take place on Monday. Onanuga extended an invitation to Atiku Abubakar, Peter Obi, and other members of the Democratic Party to join them in commemorating this significant event, as it symbolizes a re-enactment of what could have occurred in 1993.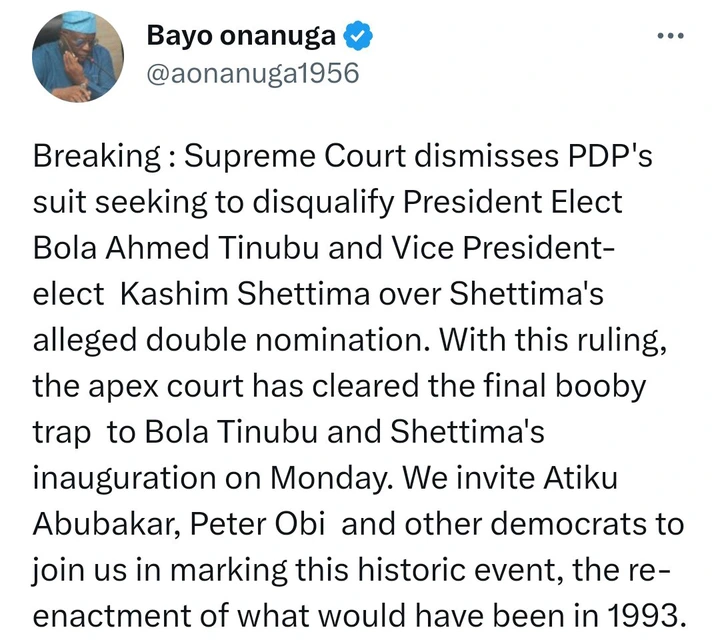 It is important to note that the inauguration ceremony for Tinubu is scheduled for May 29th.