Many Christians hold the belief that in order for a marriage to prosper, the wife must submit to the husband. The believe that the husband is the head of the home, and for the marriage to prosper, he should have some kind of authority over the wife.
Faith Oyedepo, the wife of Bishop David Oyedepo, founder of Living Faith Church, has expressed her agreement with this belief. She sent a message to married women that follower her, encouraging them to show their obedience to God, and submit to their husband. On her Twitter page, she revealed that disobedience to this rule is what is keeping many marriages from working.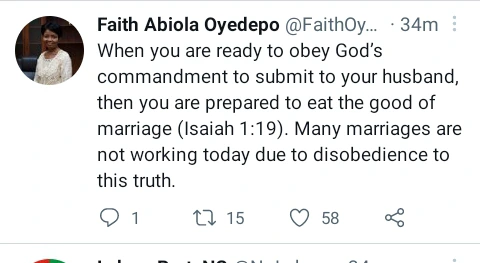 "When you are ready to obey God's commandment to submit to your husband, then you are prepared to eat the good of your marriage. Many marriages are not working today due to disobedience to this truth," she wrote.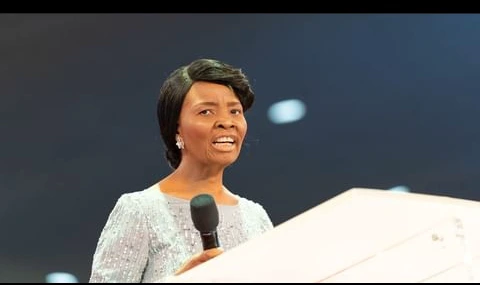 What are your thoughts on this? Share them in the comments. Be blessed.