A Nigerian nurse in the United Kingdom (UK), has taken to the social media to disclose the reason why she dumped her husband after he saw her through school and also relocated her to the UK.
In a video that surfaced online, the lady stated that she met her husband when they were both in Nigeria. He told her to go to nursing school, which she did. She stated that he collaborated with her parent to pay her school fees while she was in nursing school.
After she was done with the nursing school, her husband relocated to the United Kingdom. He subsequently brought her to the UK with him, and she had to spend another year studying over there.
She revealed that the problem now is that she is no longer in love with her husband and had to dump him. She said that her husband thought that she decided to leave him because she is now in the UK and has everything going well for her, but this is not the reason.
She, however, stated that she can't tell the actual reason why she suddenly fell out of love with her husband. All she knows is that she doesn't feel any attraction towards her husband anymore, and she will not like to spend the rest of her life with someone she doesn't love wholeheartedly.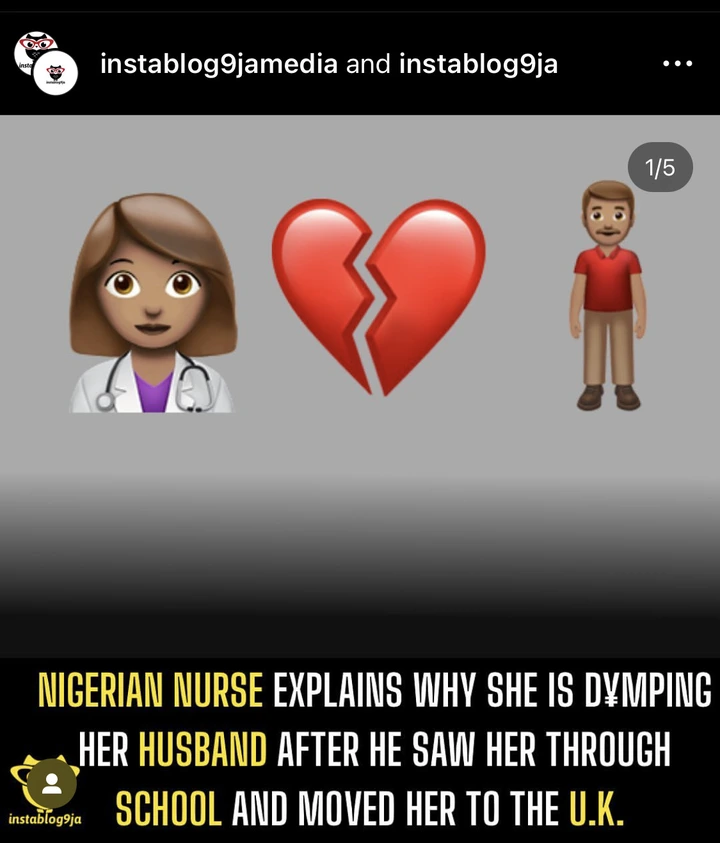 She said that she is 28 while her husband is 32, so he told him that it is not too late for them to start over with someone else as she can't continue with him.